Mobile Crushing Station
Shipping address:

High-tech developmental zone, Zhengzhou, China

Business scope:

Domestic and international trade

Types:

Mobile jaw crusher and mobile impact crusher.

Technological characteristics:

Unobstructed discharging in the whole line, reliable running, convenient operation, high efficiency and energy saving.
Mobile crushers is also sometimes referred to as mobile construction station, used to solve problems of small venues, difficulty in crushing hard material and difficult to move the machine in crushing production line.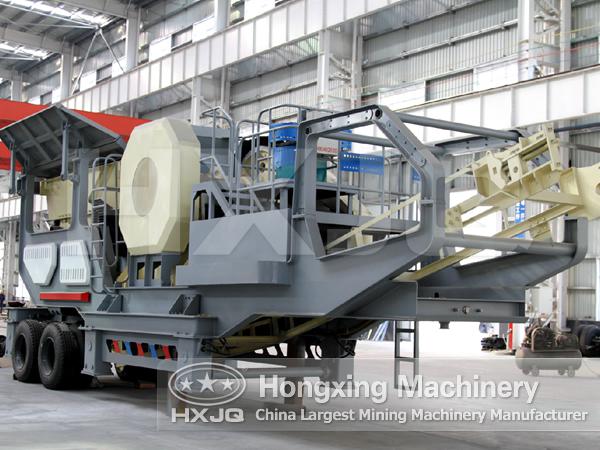 Crusher mobile is flexible and mobile, can save a lot of infrastructure and relocation costs, on-site crushing of materials is available, and moving in advance is also OK along with the mining of raw materials. Thereby, it can significantly reduce the transportation costs.
Mobile crushers have flexible combination, strong adaptability, reliable performance and convenient maintenance.
Please Feel free to give your inquiry in the form below. We will reply you in 24 hours!
Note: If you're interested in the product, please submit your requirements and contacts and then we will contact you in two days. We promise that all your informations won't be leaked to anyone.