Bucket Elevator
Shipping address:

High-tech developmental zone, Zhengzhou, China

Hoisting height:

28-32.7m

Delivery value:

3-60m³/h

Application:

Bucket elevator is used in chemical, paint, pharmaceutical, food and other industries.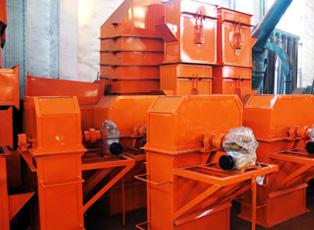 Bucket elevator, also known as bucket hoist and bucket conveyer, uses principles of mixed-and gravity-unloading, charging with digging type. Bucket elevator is suitable for vertical transportation of powder, granular and small block materials with material temperature not exceed 250 ℃.
Bucket elevator produced by our company are bucket hoist, bucket type lifter, ore elevator machine and plate chain bucket elevator, with small noise, reliable operation, easy maintenance, long life and other advantages.
Please Feel free to give your inquiry in the form below. We will reply you in 24 hours!
Note: If you're interested in the product, please submit your requirements and contacts and then we will contact you in two days. We promise that all your informations won't be leaked to anyone.