Belt Conveyor
Conveying length:

≤10-40m

Belt width:

500-1,600mm

Delivery capacity:

78-2,195t/h

Application:

Belt conveyor has wide application, mainly including mine production line, cement plants, chemical and other industries.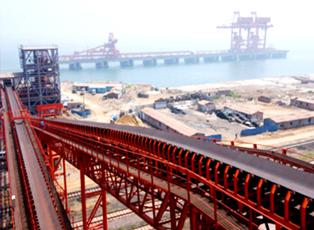 Belt conveyor, also known elevating conveyor belt and mining belt equipment, widely used in all walks of life because of its best conveyor belt system.
Elevating conveyor belt made by our factory has large conveying capacity, simple structure, easy maintenance, standardization of parts and other advantages.
In addition, the conveyor belt made by our factory has strong combination ability, so it used can singly or used by combining with other devices.
Please Feel free to give your inquiry in the form below. We will reply you in 24 hours!
Note: If you're interested in the product, please submit your requirements and contacts and then we will contact you in two days. We promise that all your informations won't be leaked to anyone.