Product Search
Sand Washers can Be Applied in Countless Fields
[Oct 24, 2014 ]
The sand washer manufactured by our company has wide range of applications in the industries of mining, gravel field, building material, transportation, chemical engineering, water conservancy and hydropower and concrete mixing plant.
After they are crushed and ground into tiny materials, the initial bulk stones are piling up and waiting to be transported to different destinations that need them. These crushed materials will still need to be washed which is completed by using China sand washer.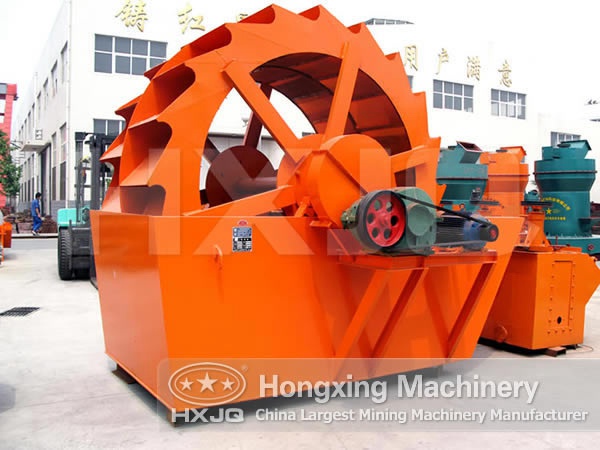 How many processes are there for the sand making machine to be used? Here our experts will list most of them.
When there are bulk barren rocks mixing among the minerals, the sand washing machine will be needed for the slime removal process of the fine grains.
When there are not so much in common about the electability of some natural slurry and ore blocks (such as floatability and magnetism), we can get good beneficiation effect after separating sand and slurry from the minerals.
When the silt content of the sand and stones is too much, the blocking problem will happen to the crusher, screen and the opening of the ore storage bin, which will result in the production stagnancy. In this situation, we can use sand washers to solve this problem.
When minerals are selected through the photo-electricity magnetic separation process, it is not easy to tell the good minerals and bad minerals influenced by the sludge on the surface of the minerals, which will decrease the effect and efficiency of beneficiation. In this case, the sand washing machine is needed.